Peru Bird Hunting
Doves are just one part of the mix for bird hunters coming to Peru.

Los Gauchos Outfitters is an American based - owned outfitter that is better equipped and provides answers to all your questions about dove hunting in Peru and bird hunting in Peru.

While some of you have probably had your time in Cordoba with unbelievable volumes of doves, Peru is a bit different but the dove hunting in Peru is well worth a trip each and every year.

The doves in Peru are plentiful and with 6 species of doves, you will get a similar experience of dove hunting in Mexico. Except Peru is a very safe country and has recently opened the doors for North Americans to see the grand bird hunting opportunities available.

Dove hunting in Peru, like other South American countires, does not limit the wing shooter to the number of doves you can shoot.

The best time for dove hunting in Peru is between March and October. The doves are pests to the farmers in Peru, so bird hunters with a focus on the doves are welcome sights.

Dove hunting is usually combined with Peru duck hunting - however, if you happen to be in Lima for business and want to take a day to experience the Peru dove hunting, just contact us - our guide can be ready with short notice.

Dove hunting in Peru; the birds are abundant, and the roost shooting is high-volume. How fast can you reload that Benelli (provided to you by Los Gauchos Outfitters)?

Dove hunters average one hundred, to one hundred and fifty doves per afternoon.
Peru Dove Hunting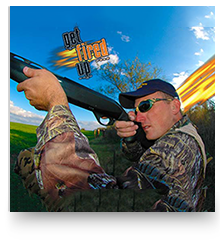 Book a Peru Dove Hunt
Dove hunting in Peru is all high volume, quality equipment and logistics that do not break the bank, Los Gauchos Outfitters encourages you to ask questions and set up a consultation with us.

The next steps of getting your trip fully ready for booking is just a matter of a small deposit and checking the flight schedules.

Question? 214-295-5281
Email: info@losgauchos.com
Dove Hunting Peru